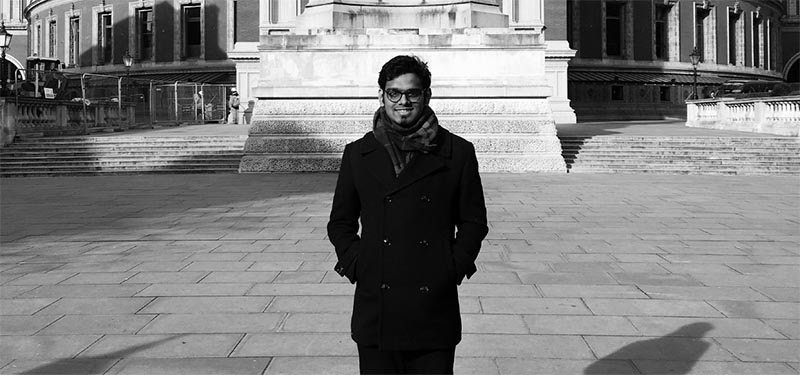 Design Led Inventor • Innovation Researcher
With a strong background in Industrial Design, and an experience of running his own consulting practice and a design studio in India, Viraj came to Innovation Design Engineering at the RCA / Imperial to add technical depth and a scientific approach to his work.
Through his 2 years at RCA / Imperial, his work has incorporated elements of science fiction, making it speculative and narratively adept. His design solutions integrate technology, new interactions and devices and speculation, all wrapped up in an Industrial Design package.
Viraj enjoys sketching and Indian Classical Music.

I play the violin, as "Eclectic Euphony". Here's my playlist: