2017  •   3 Months  •   Group project with Andy Carrera, Bianca Russo and Bob Turner
The story of humanity has been that of interaction and communication. Although we have successfully been able to come up with objects and technologies that transfer information over distance, they prove extremely low fidelity or restricting when it comes to building actual human connections which are defined by gestures, spatial interactions and presences of people.

This project was a true confluence of insights through research, response to global trends and rigorous experimentation, that utilised skills of computer vision, physical computing, mechatronics, animation and industrial design to come up with a final output.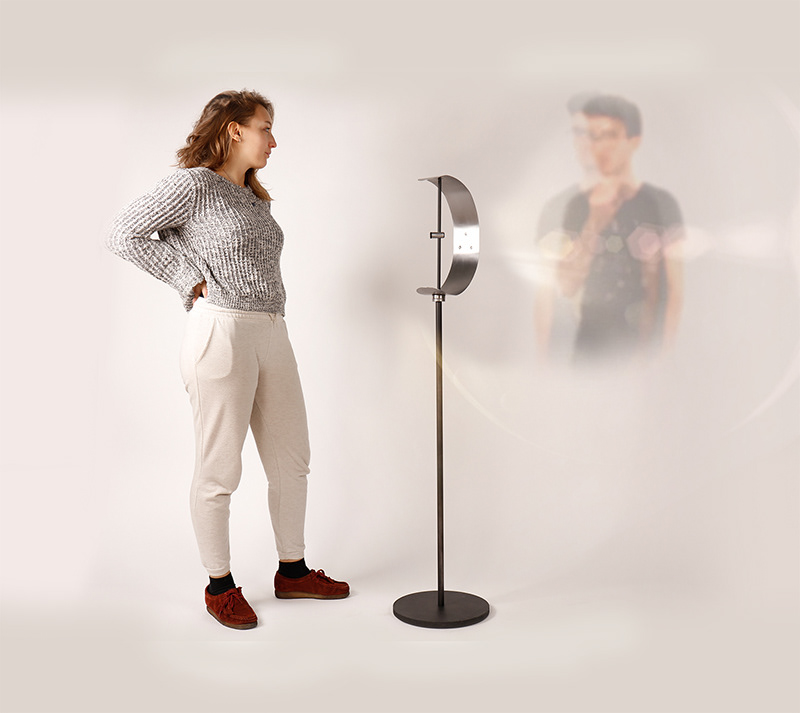 It is evident that current trends are pushing towards VR and AR, that are isolating us even further in devices, and constructed digital worlds. With Flare, we'd like to challenge that by using digital services and technologies only as a medium to create physical experiences.