2017  •   9 Days  •   Group of 4

How would Oakley make a cocktail mixer?
How would you manufacture a batch of 9 similar products?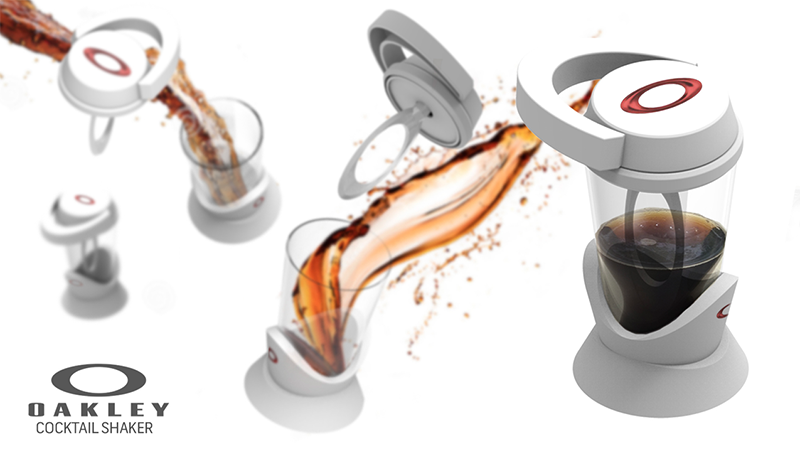 Oakley is known for their organic curves and pearlescent glasses. We would like to think that if they would have to make a cocktail mixer, it would be flashy and the person who uses it might like to show off while he uses it.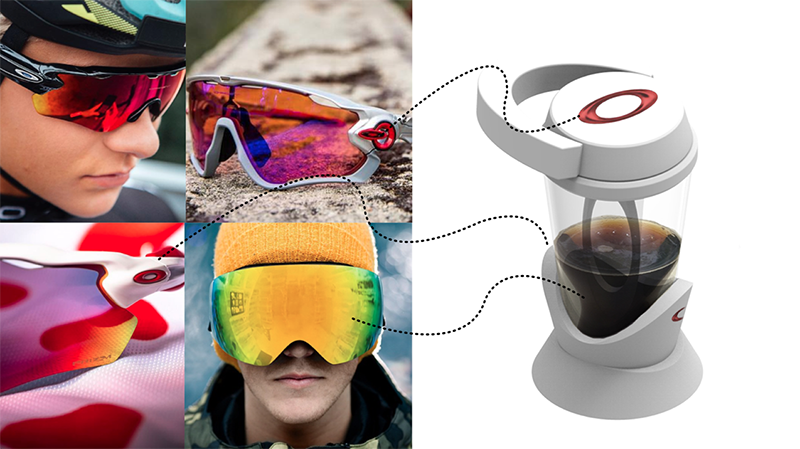 After some initial thoughts about how cocktail shaking can be a performance, we moved on to a simple product that has a retracting mechanism.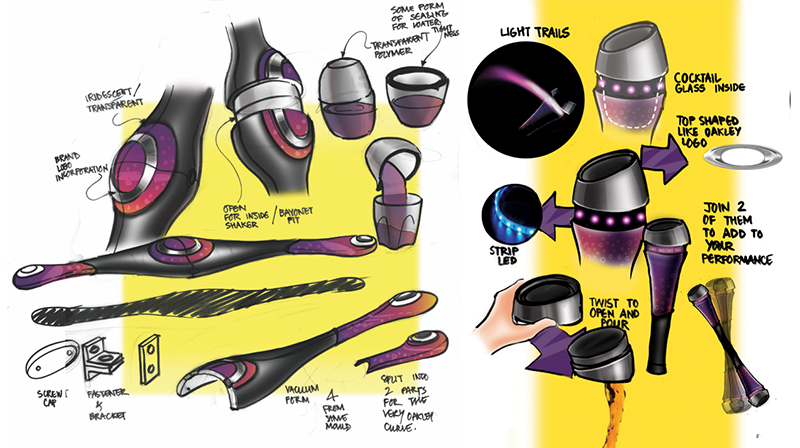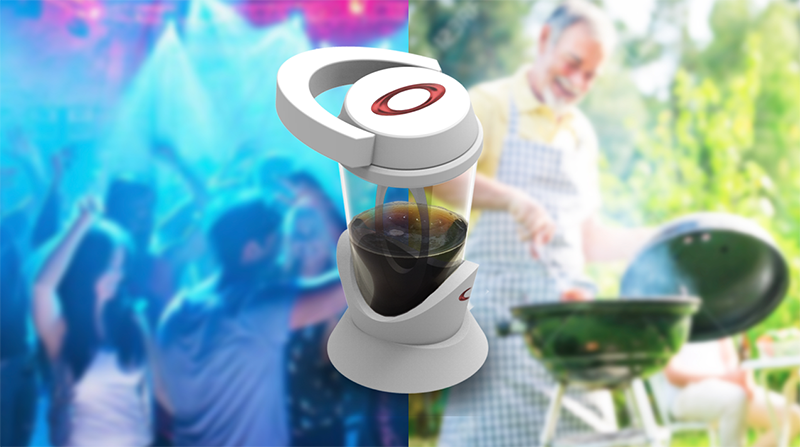 Although it is marketed based on a party environment, we see the context of this in surroundings like a family barbecue gathering - where someone wants to show off their cocktail mixing skills - or perhaps compensate for a bad cocktail with a fun performance for laughs.