2020 • Runtime: 5 minutes
The Utopia Compass is a short film by 
Viraj Joshi
 and Nadia Piet, featured as an honourable mention in the United Nations' and Design Futures Initiative's "Futuring Peace" exhibition.
Done in two narrative parts, "A Parliament Beyond Nations", brings sorely missing voices of the strongest forces driving change into discussion, and "Listen to Yourself" is a case for including strong ethics, values, and principles in all kinds of discourse.
Honorable Mention for "Futuring Peace" Exhibition, The United Nations DPPA and Design Futures Initiative, 2020.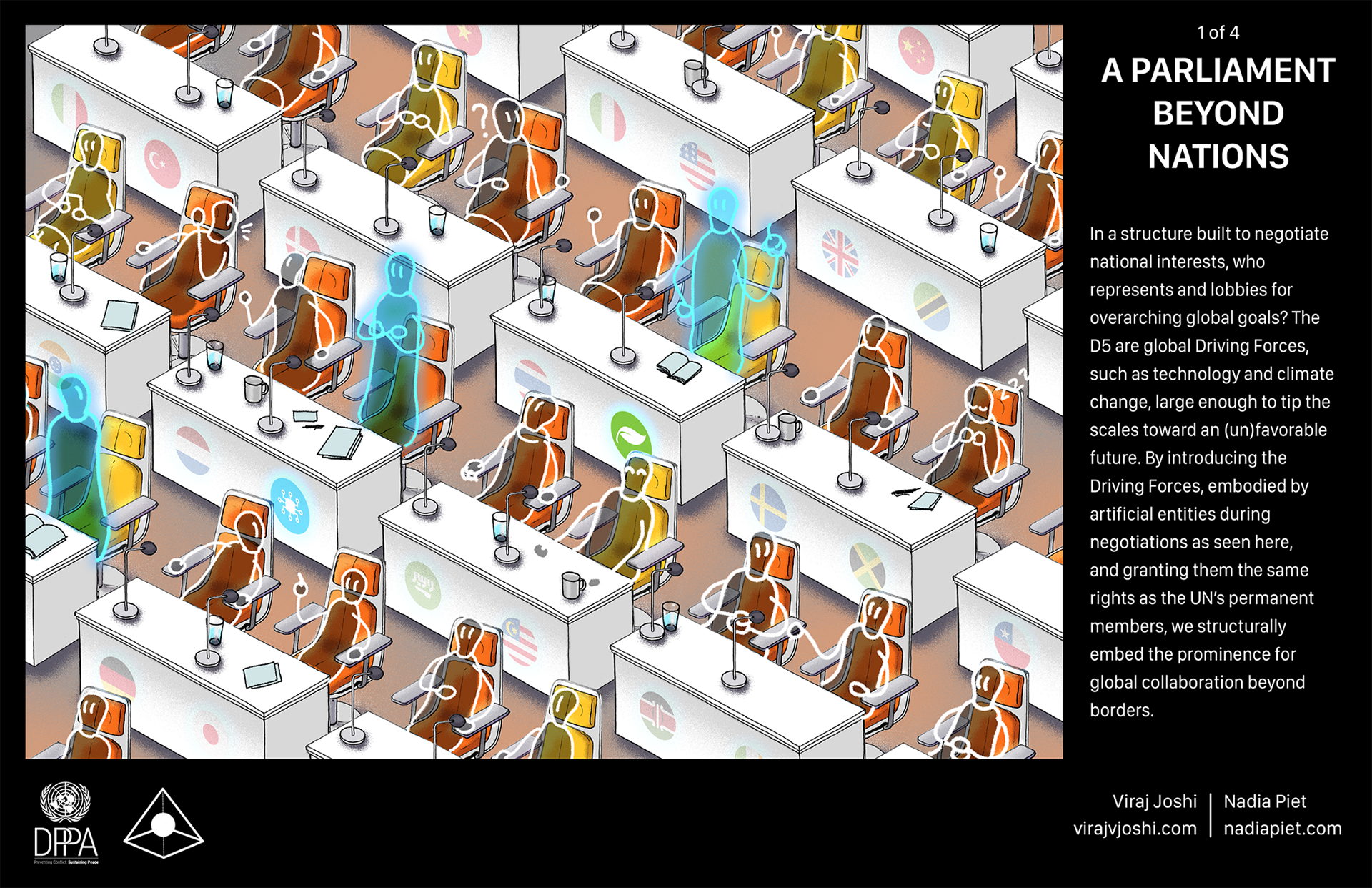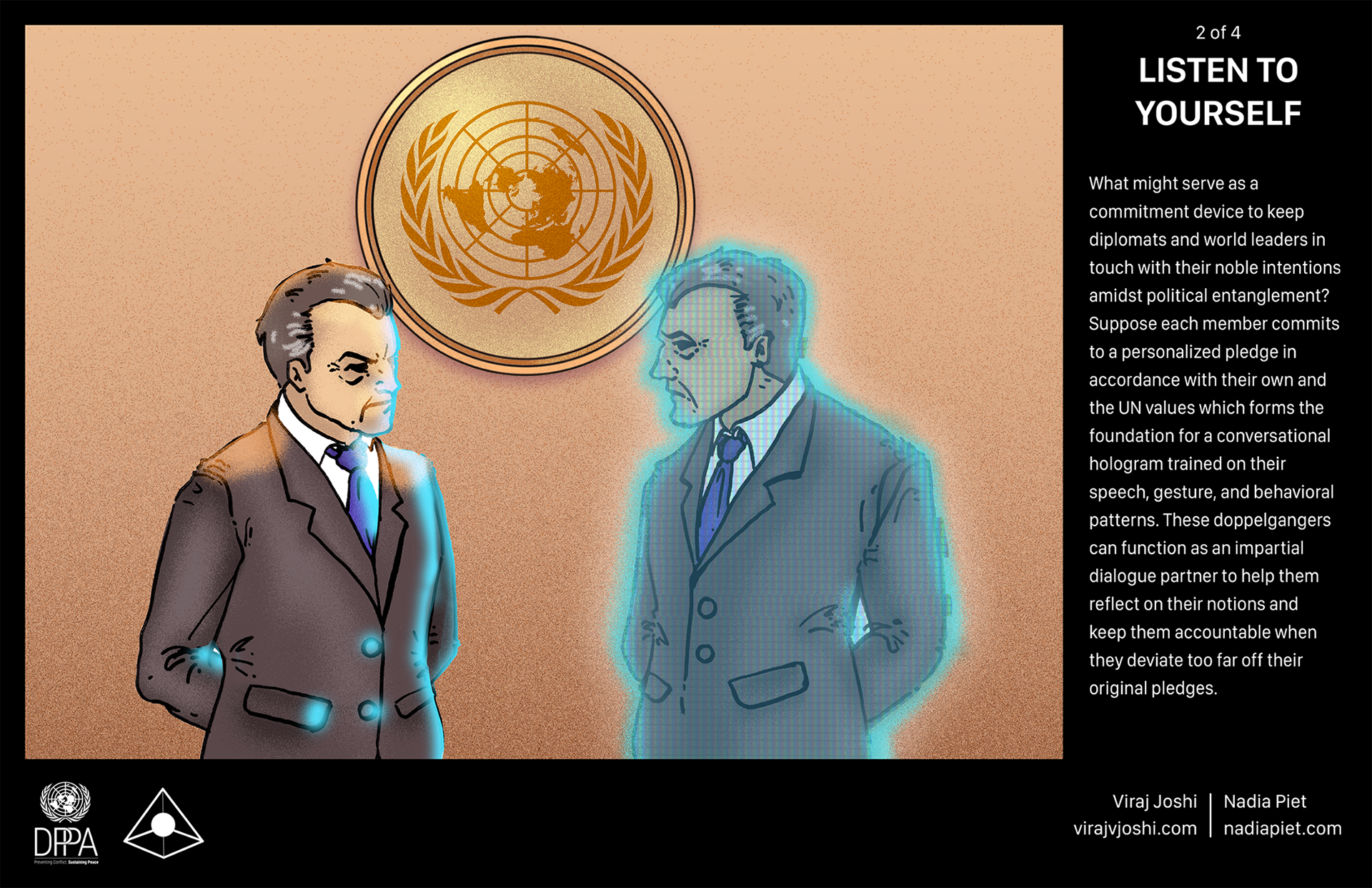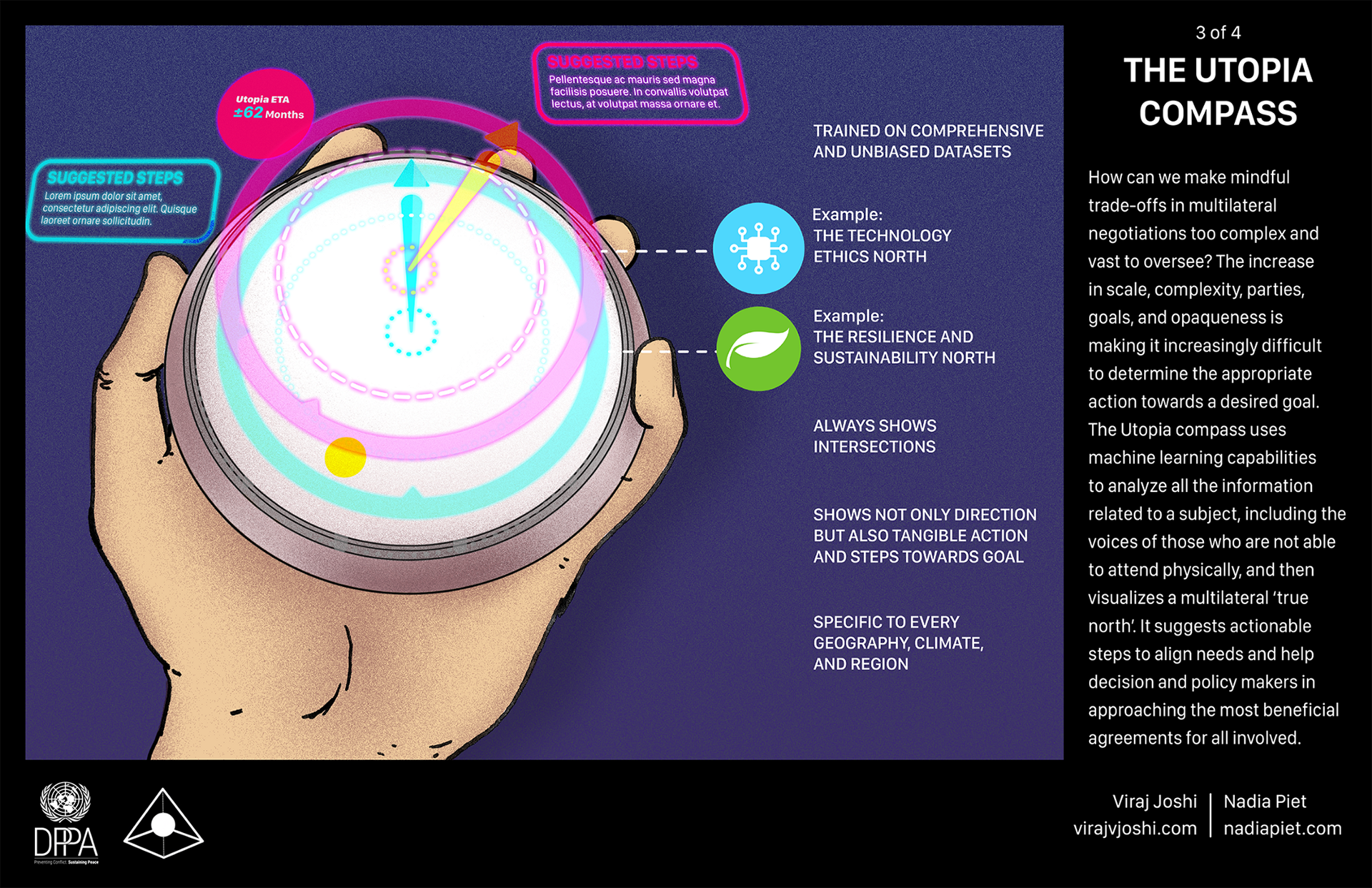 More Technological and Social Fiction: